Mende: Chimney Construction & Special Demolition in Germany
Welcome to Mende Schornsteinbau GmbH & Co. KG in Lastrup! Our company was founded over 50 years ago. Our scope covers four main areas: chimney construction, chimney refurbishment, refractory / furnace construction and chimney demolition. We are active throughout the country and at international level as well and we can refer to our long list of references (on request).
We are experts in the construction, reconstruction and redevelopment of industrial chimneys made of brickwork, reinforced concrete, concrete or steel as well as of flue gas ducts. In chimney and refractory construction, we only use high quality materials which can withstand such extreme loads flawlessly. Each building is individual and unique. It is planned by our technicians to the local conditions and the specific industrial plant. Based on the plans, we handle the complete Construction end.
Expert in demolition of chimneys and towers
A specialization of our company is the demolition or dismantling of chimneys made of brickwork, reinforced concrete, concrete or steel and the controlled demolition of all tower-like structures. The demolition is done manually and mechanically using special equipment and can be done by us, even during running operation. We work according to the highest safety standards and we guarantee you a reliable scheduling.
Due to our longstanding experience and our comprehensive knowledge, we can at all times offer you a technically and above all economically optimal solution.
Our customers mainly come from the following industrial sectors
Waste incinerators
Refineries
Chemical plants
Petrochemicals
Cement and lime plants
Power plants
Steel and aluminum plants
Glass factories
Coking plants
Brick factories
Guaranteed professional performance
Safety first and therefore we have introduced many years ago a management system for Health, Safety and environmental protection. We are also a certified company - here you will find all of our certificates.
As an active member in several associations we can guarantee, that all our services are provided according to the respective valid and current state of the art.
Our partners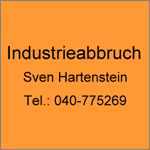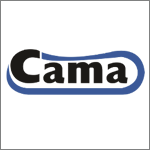 Mende Schornsteinbau GmbH & Co KG – Your partner for chimney construction and special demolition